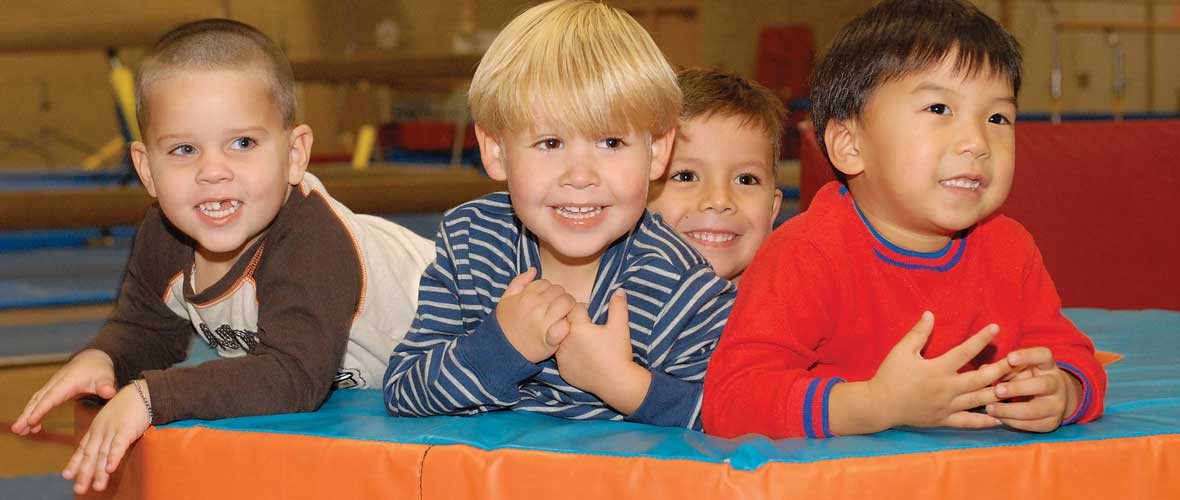 Gymnastics – Preschool & Youth
Class size is limited, so register soon.  Proper gym attire is required. Parents can observe the first and last class ONLY.
Call the Front Dest at 419-223-6045 for Class Times and Days.
Members: $20; Non-members: $40
Tiny Tot Gym
18 months – 3 years old
The tots are encouraged to climb, crawl and jump.

They will work through an obstacle course and participate in group games.

They have the opportunity to socialize with other children, learn to share and follow directions.

Adult participation is required with this class.
Jr/Kinder Gym
3 – 6 years old
Circuit training to work on basic skills.

Rolling, swinging, jumping, balancing, body positions, eye-hand coordination, and locomotive skills.

Proper gymnastics terminology and social skills will be developed.
Beginner Tumblers
Ages 6 and above
This class is for beginning tumblers that wish to develop tumbling skills such as handstands and cartwheels, along with strength and flexibility.

We will continue to acquire the skills through progressions and circuit training.
Intermediate / Advance Tumblers
Ages 6 and above
This class is for students that wish to develop higher tumbling skills with strength and flexibility.

Class will include skills such as back walkovers, standing back handsprings and running tumbling.

Must complete beginner tumblers or be recommended by gymnastic instructor.
Back Handspring Classes
Ages 6 and above
This class is for students wishing to concentrate on learning the standing back handspring with proper technique, strength and flexibility.

Students must be able to do a cart-wheel and back-bend without assistance.

We will develop the back handspring through drills and circuit training.