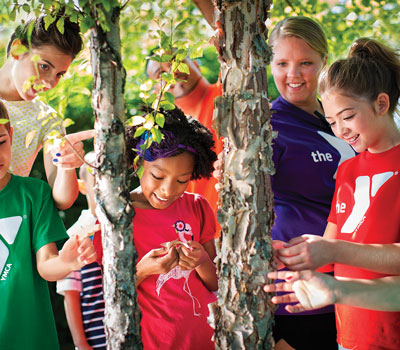 A full day of activities for children 6-12.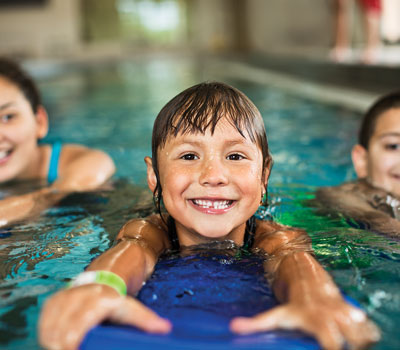 Tons of activities - swimming, arts & crafts, games, field trips and lots more.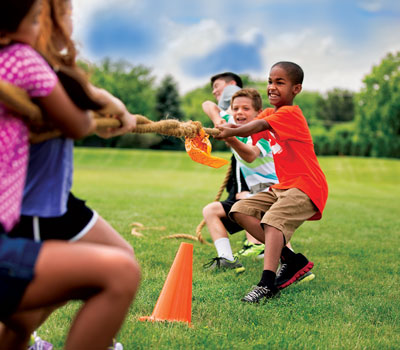 Designed to be fun and stimulating while developing the YMCA's values of Caring, Honesty, Respect, and Responsibility.
Summer Sizzle
YMCA Summer Day Camps
Join the Lima Family YMCA this June through August for a fun-filled summer for your child!  Lima YMCA Day Camp provides an exciting setting for your children to learn and have fun.  We have a summer of fun-filled activities planned such as science, park visits, swimming, arts & crafts, games, nature walks, field trips, music, sports clinics. Quality staff will guide kids through a summer of discovery as they explore the world around them.
All activities are designed to be fun and stimulating. Campers work together in many activities which lead to the development of teamwork skills, leadership skills, and lifelong friendships. In addition, campers gain an understanding of the YMCA's character development values of Caring, Honesty, Respect, and Responsibility.
YMCA Day Camp is a full day of activities for children ages 6-12. Camp will run Monday – Friday for 11 weeks of the summer, June through August.  Trips are included in the theme weeks and students will travel by bus or by walking.  A full program brochure and Day Camp registration forms are available at the YMCA front desk.
When:
Begins June 4 = Monday – Friday from 9 am – 4 pm until August 17th.  Registration Packets will be available at the front desk after January 1st
Camp:
There will be plenty of games, songs, and crafts based on each week's theme.  Youth will also spend part of their day outside in the sunshine either playing games or as part of the day's activities.
Weekly Themes:
Lunch:
Campers are provided with lunch Monday – Thursday by the Lima City Schools Summer Lunch Program. Campers and Staff will walk to Liberty Elementary School.  In the event of bad weather, the Y will provide food.  Campers will need to pack a lunch on Fridays.
Swimming:
Campers will be provided with the chance to swim every day of Day Camp.  They should bring a swim suit and towel.  Life vests and water noodles are available for all campers.
YMCA Summer Day Camp runs for 11 weeks in the summer. Whether you choose one week or all summer, YMCA Day Camp fits your schedule and provides fun and enriching activities for your child. Registration is on a week by week basis and requires a $25 non-refundable deposit per week. Participants should register at least 1 week in advance. For more information contact the Lima Family YMCA front desk at 419-223-6045.
Members: $75 a week; Non-members: $100 a week; Additional Child in same family Discount available